---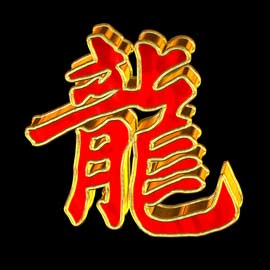 In 1940 (in a year of the drake in the element metal) , I was born north of Berlin. Beginning in 1945, I spent my childhood in Southern Bavaria with grade school and high school through my adolescence. After that, I began my occupational training, where I studied mechanical engineering/technology.
In the subsequent decades, I went through different professions, predominantly as an independent entrepreneur, which led to my decision to pursue my preference: retirement.
Since January 2000, I have now been retired full-time. My wife and I have moved our residence from the South of Bavaria to the South of Spain at the Costa-del-Sol approximately 40 km southwest of Málaga. For the first time, I found quiet here to consider working on my computer as a hobby. Earlier, I had primarily other technical hobbies such as amateur-radio, model cars, and I actively participated in automotive events. Additionally, I have always enjoyed fine arts like classic music - symphonic works and operas - as well as historic architecture and digital photography.
Since my arrival, I have installed an electronic weather-station here in Andalusia and have taken steps to measure and track the weather by recording data since the beginning of 2002. The data is captured through computer software, which is stored and prepared for a visually appealing presentation. It can offer graphics of the day -, week -, month - and year with various diagrams and lists. The software, called "WSWin32", was created by Werner Krenn and can also provide alerts, weather analysis and forecasts. The very detailed statistics allow interesting insight into the climate changes, and actually disregards extreme values, recognizes deviant measurements from the norm quickly, and adjusts accordingly. The moon cycles (included rises and sets) are shown just as clearly as time of sunrise, sun culmination and sunset. From my Homepage, it should be possible to have access to read my current data, as well as data from previous years, 24 hours a day.
My own weather-station has now been linked to my website and so I can present you correct weather statistics of Costa-del-Sol, every day, round the clock. From other weather stations of our area you can find additional informations. Now you can see:
outdoor temperature and -tendency,

relative humidity,

air pressure and -tendency,

wind speed and -direction,

wind gusts,

precipitation - rainfall and flow,

sunshine hours,

solar thermal and

UV radiation.
from my own station.
Approximately 10 months after I made this weather-information-side for the first time present in the internet, I can say that it has developed happily with many "recurrent" visitors into the accustomed weather-information-position for the small-weather-region of Marbella until Fuengirola. After all, the share of the regular visitors has already overstepped 50% of all connects, that were counted until end of September 2006 with more than 24.500. Even if many visits sometimes are not longer than only a few seconds - more time in order one doesn't need also to look quickly like the current weather-data is - so there are also interested, which inform them self very extensively on these sides, however. On occasion connects of more than 30 minutes always are registered.

Also the long expected webcam (a MOBOTIX MX-M10M-Web-D43), that has of course immediately provided a considerable visit-increase, came to it at Easter 2006. Since its picture - under the weather-data-ticker - represents the central place of the start-side, each webcam-visitor can also take the weather-data immediately without having to change to the undersides and as well the weather-data-prospects can see exactly as the weather looks here at the same moment.

Because the inner structure of this hp from the start was the work of a still learning beginner - from me, the index-side became more and more slowly through constantly new inclusions into the construction. Therefore, beginning of September 2006, I decided to restore the side, which should remain trilingual, totally, to leave unimportant and braking shnick-shnack away and to plan a clear arrangement into the three language-areas German, Spanish and English/US-American. A new horizontal-static navigation-strip was developed for it at the upper edge, from which all undersides are to reach in the each case same beginning-of language. It is additional possibly to change any time into one of the other languages however, there are the ensigns for it left above - also here and on each other underside. For my many visitors from the USA, there are own undersides, because in the states, different units of measurement are used for the weather-ad, furthermore the USA have another format for the date-statement and the 12-hours-timesystem with before and after midday-division (ante/post). So they must not long convert, that does my excellent weather-program WSWin32 of Werner Krenn.

It was important for me that the optics - accustomed from many regular visitors - will be changed as little as possible. It was now improved merely and clear, in the car manufacture one would say "face lifting" to that. The special about the new start-side is that it recognizes with which language-attitude in the own browser of the visitors, the - for all languages still uniform and unchanged - URL has been opened. If the language is German, so he remains on the German regular side, is it Englisch/US-Amerikanisch or Spanish he will be steered on the index-side of his language imperceptibly, also the menu-language of the navigation-strip changes with it into his language. With all other languages, which the index-side cannot classify, the visitor becomes led always on the English [UK] side.

Some new inclusions and switch-processes could only be realized functionally smoothly and flexibly in PHP-code. With it
Matthias Schwanter
in the little town Altenmarkt (Chiemgau - Oberbayern/Bavaria - Germany) helped me with especially patiently and skilfully supports and showed me many tricks and smart solutions. I thank here for it quite expressly. Without his help, this new side wouldn't exist, just like it now presents itself, or not already now.

My old, slow page however further will exist, for all visitors which are accustomed at it and want to have it further. It is developed no longer however but still gets the current weather-data - all ten minutes - and the webcam picture of Calahonda-CAM - all 60 seconds and around the clock - merely like until now also remains unchanged. In order to be able to come on the old side after all, there is a corresponding button in the new start-side navigation menu.

Although an important step was now carried out for http://calahonda-info.net, I will always try to develop and to improve this website further. Wishes, suggestions and constructive criticism of my visitors exactly for that are very welcome to me. The new side became switched freely on Saturday, 30. September 2006.

Now, I wish all visitors of my improved homepage enjoyments with the respect of the sides and contentedly putting information on the weather-sides and the miscellaneous undersides!
30. September 2006 - Bernd Kiener
last udating: 30.05.2012 20:10